Football
Saturday Afternoon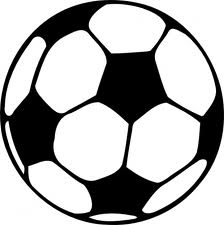 Saturday afternoon football had long been a feature of the 18th Edmonton's programme having been started by a GSL long ago.
Currently due to lack of numbers we have stopped running this however if interest returns we can restart this activity.
We did not run this just for good players we ran it for all Cubs and Scouts, boys or girls, primarily to get them away from their tv's and play stations for an hour in the outdoors. You did have to be a member of our scout group to attend.
These sessions were run by adults and the children were praised when they got it right rather than blamed when they get it wrong. Positive encouragement was our aim.
---
Boxing Day
Another of our traditions is the Boxing Day football match.
This is open to anyone in the 18th Edmonton family who is over the age of 8. It takes place at 10:30am for one hour. Our first mum played some years ago now and Dads playing are a standard feature. Sometimes we get aunts and uncles too.
Again it takes place on Delhi Road field but this time at the other end because after the game we have mulled wine, hot blackcurrant, sausage rolls etc on Akela's drive.
For this game we put up goal post and corner flags and have a referree (just to keep the mums and dads in order). Spectators are welcome.