Vacancies
Scout Groups always have need for more help and we are no exception! If you would like to help with this friendly local scout group please do make contact with the Acting Group Scout Leader (Paul Symons) either in person on a Friday night or by email at 'gsl at 18thedmonton.net' (change at for @).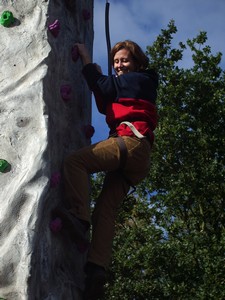 Below are some of the roles we would like to fill but this list is not exhaustive so if you have some other skill you feel we could use please feel free to ask. All these roles are voluntary but we do reimburse for legitimate expenses.
We operate on a flexible basis so we do not expect you to have to be present every Friday night. If you feel you would like to volunteer but do not have every Friday night free please come and talk to us and we will work around the time you feel you can give.
The Scout Association has an award winning training scheme for its leaders based on a module system. This training is provided free of charge. Many leaders find the training they receive whilst scouting helps in the daily home and work environment. Leaders who have finished their training and gained the 'Woodbadge' are eligible to join the 'Institute of Leadership and Management' and use the AMInstLM or MInstLM post nominals.
Group Scout Leader (GSL)
The GSL is the manager of the Group and responsible to the DC. You will oversee the programme ensuring young people gain the main awards and move to the next section at the appropriate time. You will liaise with the Church and the District Team to ensure the Group continues to be successful. Training will be given. Appointment is subject to a successful DBS check.
Group Chair
Leading the Groups Executive Committee you will oversee the administration, fund raising and spending of the Group. This role is responsible to the GSL. Training will be given. Appointment is subject to a successful DBS check.
Assistant Leaders
Assistant leaders are needed to help with the running of the Beaver Colony, Cub Pack and Scout Troop and to deputise for the leader in their absence. Training will be given. Appointment is subject to a successful DBS check.
Section Assistants
Section Assistants are present at meetings and events to help with the running of the meeting or event. Training will be given. Appointment is subject to a successful DBS check.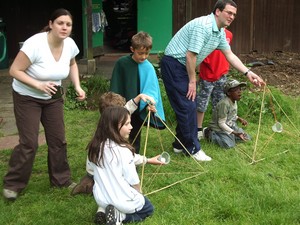 Fund Raiser
We are looking for that someone who enjoys seeking out and making grant applications. Day to day running costs are covered by our 'Membership Subscription' but we need funds for bigger projects like vehicle replacement and new equipment. You will know, or be able to find out, how to put together high quality grant applications to enable us to take advantage of these opportunities.
Archivist
The 18th is over 60 years old and it's easy to forget what we have achieved in those 60 years. We need someone to document what we are doing as we do it, year by year. Please see our 'History' page to see what has gone before.
Web Manager
We need someone with good HTML and CSS skills to manage our web site and keep the content fresh and current.